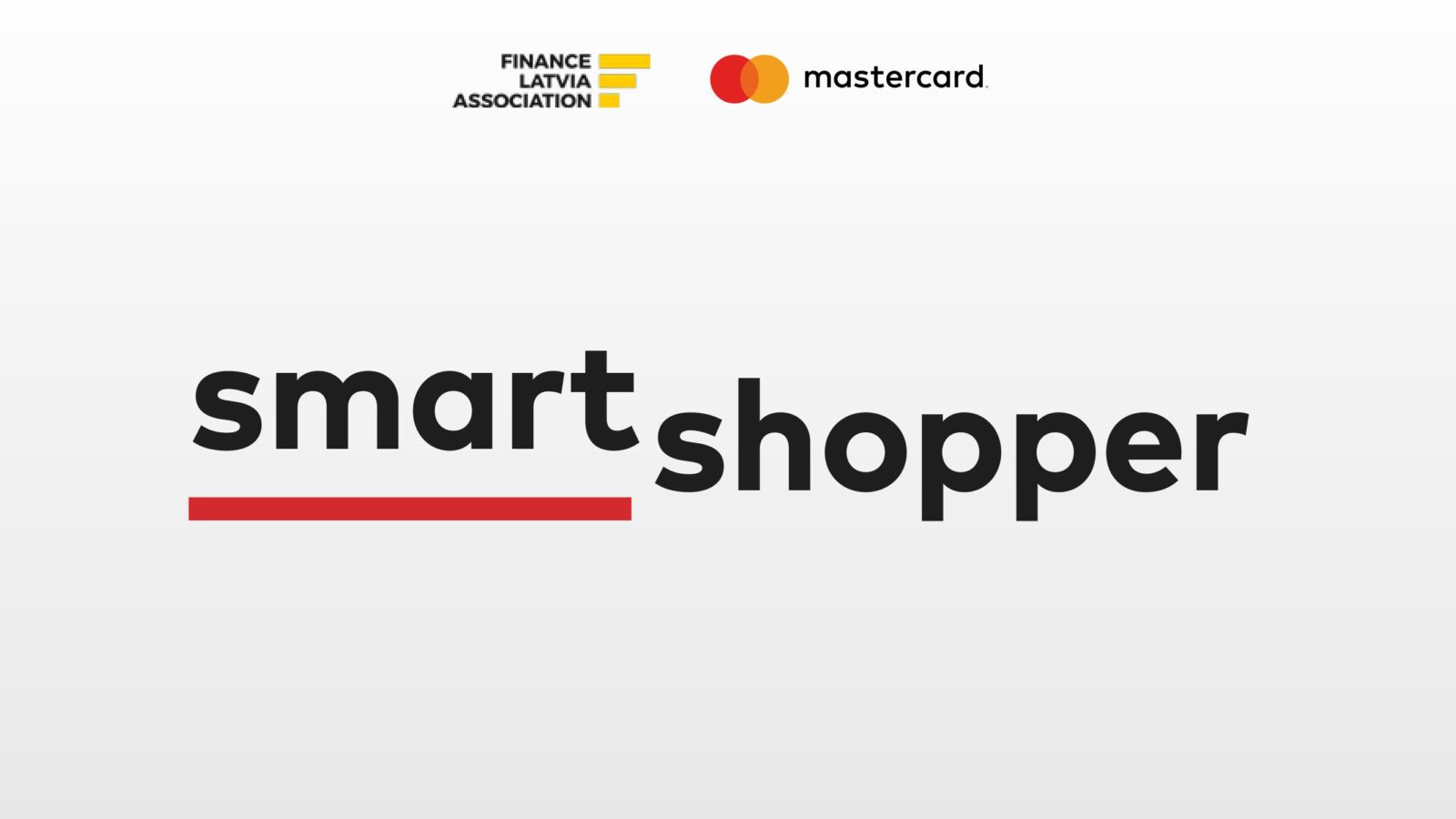 Daily online purchases and payments with cards and other devices provide convenience, safety and control over your expenses. The latest research data show that people shop online more often, while e-commerce in Latvia still has great potential to grow. More than a third of respondents (39%) shop online at least once a month and almost 70% of Latvian population find it important that the goods and services of companies can be bought online, according to a survey conducted by Mastercard and the Finance Latvia Association. The survey was conducted within the framework of the informative campaign #smartshopper, which is being implemented in Latvia until August.
Online shopping – the new paradigm
In recent months, there has been a significant e-commerce boom not only in Latvia, but all around the world. Online shopping is becoming our daily routine. A survey of Latvian residents, conducted in May 2020, reveals that from a health perspective, Latvian residents feel safer if the goods are bought online instead of visiting stores – this was indicated by 70% of the respondents.
"Online business is the new paradigm. At Mastercard, we are pleased that together with our partners – the Finance Latvia Association, Latvian commercial banks and popular online stores – we have joined our forces in the educational campaign #smartshopper. We want to encourage the use of e-commerce solutions, awareness of security and smart online actions. This way, taking care of both consumers finances and supporting local business in Latvia through the use of e-commerce,"

– emphasizes Peter Olbing, Head of Business Development Nordic & Baltics at Mastercard.
Latvian residents are acting more like smart shoppers
A #smartshopper thinks and acts digitally – makes daily purchases online and uses various payment tools, is able to recognize reliable online stores and chooses secure payment methods, protecting himself from potential fraud risks.
"It is important that as the daily habits of consumers are changing and online shopping increases, they choose secure payment methods to protect them from fraudsters. The role of digital solutions will only increase in the future, therefore it is important that Latvian residents and businesses use not only the advantages of digital tools wisely, but take care of their safety at the same time. Together with our partners – Mastercard, banks and merchants – we will invite Latvian residents and businesses to expand the use of all modern payment methods, and we will inform them how to use them securely. With this informative campaign, we will not only address the economically active population, but also the groups of the society that need these skills the most, for example, the seniors,"

– emphasizes Sanita Bajāre, Chairman of the Board of the Finance Latvia Association.
Every user of the internet needs to know the basic principles of digital security in order to reduce the risk while shopping online. Latvian residents most often rate their knowledge of safe online shopping as average (37%) and rather good (37%). Even though 86% of Latvian residents in the last year have not experienced online fraud attempts when shopping online, unfortunately they still occur. 40% of residents who have experienced such fraud attempts have not been able to recognize it and have had unpleasant experience.
During the campaign, the "#viedpircēja vēstniecība" will be launched on the media portal "Delfi.lv", toolkits and other informative materials on safe online shopping for both residents and companies will be prepared. Also, within the framework of the #viedpircējs, several lotteries will take place to support local business. From June 30 to July 8, any company that does business online and offers its customers a secure shopping experience, are invited to enter the lottery organized by Mastercard and the Finance Latvia Association, providing additional benefits to their customers. More information: viedpircejs.lv
Facts from the study on the online shopping habits of Latvian residents
More than a third of respondents (39%) shop online at least once a month (every week – 5%, multiple times a month – 18%, once a month – 16%). The rest less than once a month, but only 12% of the respondents indicated that they do not shop online at all.
Latvian residents ages 25 to 34 shop online the most. Considering the convenience of online shopping one in every seven seniors in Latvia uses the opportunity to shop online once per month or more frequently.
Being able to buy the goods and services of a company online is most important for young people ages 18 to 25 – indicated by 80% of respondents in this age group. At the same time, 54% of seniors say that it is important for them as well.
Latvian residents most often buy online goods as household appliances and electronics, clothing and footwear, beauty products. Grocery purchases have become more popular as well – one in every ten residents chooses this option.
86% of Latvian residents have not experienced online fraud attempts in the last year. However, 8% of respondents have experienced a fraud attempt but have recognized it and have not purchased the product or service, while 6% have not recognized it and have become victims of fraud.
About the informative campaign #smartshopper
Today, more and more shoppers prefer payments and purchases online via modern payment tools. To encourage residents and businesses to actively use e-commerce solutions, while promoting awareness about security, especially digital, as well as supporting local business, Mastercard is organizing the #smartshopper informative campaign with the Financial Association Latvia. It will run from July to August 2020. During the campaign, the main partners are Latvian commercial banks and merchants. Latvian entrepreneurs are welcome to consider the benefits of e-commerce and cashless payments by supporting this informative campaign and joining the #smartshopper movement. More information at www.viedpircējs.lv
About Mastercard
Mastercard (NYSE: MA), www.mastercard.com, is a technology company in the global payments industry. We operate the world's fastest payment processing network, connecting consumers, financial institutions, merchants, governments and businesses in more than 210 countries. Mastercard products and solutions make everyday trade activities, such as shopping, travel, corporate governance and financial management more convenient, secure and efficient for everyone https://newsroom.mastercard.com/subscribe/.
About Finance Latvia Association
The Finance Latvia Association is a public organization that represents the Latvian financial sector at the national and international level. It unites not only banks registered in Latvia and branches of foreign banks, but also companies in related industries.
About the survey
Mastercard and Finance Latvia Association survey of Latvian residents was conducted in cooperation with the research center SKDS in May 2020, surveying 1 005 respondents ages 18 to 75.
For media inquiries:
Sabīne Spurķe, Head of communication at Finance Latvia Association (phone +371 20604166, e-mail sabine.spurke@financelatvia.eu)
Ieva Lapiņa-Ennīte, Vīlands Associates communication consultant (phone +371 29375689, e-mail ieva.lapina@vilands.lv).