SEB banka in Latvia has signed an agreement with the developer Linstow Baltic to build and rent a single-tenant office building in the center of Riga, at Ernesta Birznieka-Upīša 2. Preparation works have started already and the preliminary date for the move to the new office is the beginning of 2025.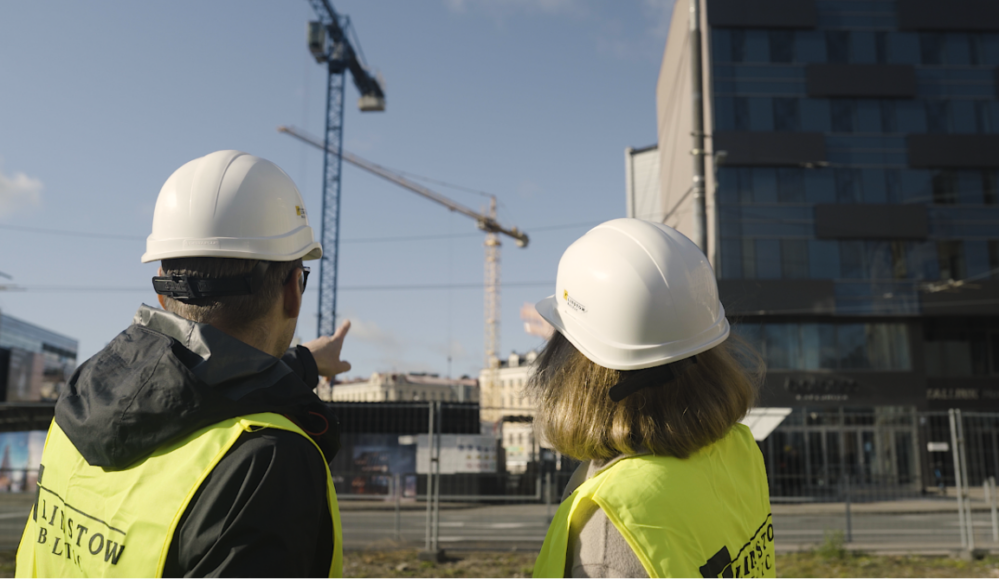 Collaboration
"We have been looking for new climate friendly premises for our use for some time now ,"

comments Ieva Tetere, CEO of SEB banka.

"During review of potential future locations, a long list of alternative premises, either existing in the market or new to be built, have been analyzed with good help from real estate market advisor Colliers International. We are happy to inform that we have found a solution that fits our requirements both from sustainability and business needs. The new premises will be located in the central business district next to the main passenger transportation hub of Riga city, which will make it easy to reach the office not just for our employees but also our customers and with Rail Baltica project progressing – visitors and colleagues from Tallinn and Vilnius and other countries. Additionally the new office will allow us to significantly reduce our direct impact on the environment going forward. I want to say big thanks to all involved parties securing signing of the agreement and we are looking forward to have close cooperation with our future landlords Linstow Baltic."
Sustainability in focus
"The cooperation agreement between SEB Latvia and Linstow Baltic is an excellent acknowledgement of Linstow's strategic vision for the surroundings of Riga Central Railway Station as one of the most important strategic transportation nodes and business development areas in Latvia. SEB's headquarter in the area will further reinforce the strategic importance of this location and pave the way for more office developments as well as retail- and service functions in its surroundings. The cooperation also underpins the importance of both companies commitments to sustainability,"

says Frode Grønvold, Chairman of the Board of Linstow Baltic.

"This agreement is really remarkable for Riga office market and we are really happy that both parties have found the best suitable solution. The project will be developed by integrating buildings of historical heritage into the new structure and reflecting best practices of circular economy"

adds Eriks Bergmans, Colliers partner and Head of Agency, who represented SEB interests.
Cobalt has provided legal consulting for SEB Latvia in the deal, while Linstow Baltic has been supported by Sorainen in negotiations.
For further information, contact:
Kristīne Šonmane,
Organisational Communication Manager at SEB banka,
2610 2288, Kristine.Sonmane@seb.lv
SEB Group is the leading financial services provider in Northern Europe. As a bank for close and long-term relationships, SEB offers financial advice and a wide range of financial services in Sweden and the Baltics. In Denmark, Finland, Norway and Germany, SEB's activities focus on corporate banking and investment banking for corporate and institutional clients. SEB Group's activities on an international level are confirmed by its representation in 20 countries around the world. As at 30 September 2021, SEB Group's total assets amounted to SEK 3,585 billion, with assets under management of SEK 2,422 billion. SEB Group employs 15,500 people. More about SEB: www.seb.lv