In order to focus more on investment and pension solutions, being one of the leading providers of pension services, SEB has decided to establish unified insurance and long-term savings group in the Baltic countries. This will formalise the existing business model while ensuring a stronger focus on investment and pension solutions for customers.
Changes in the businesses will support even better cooperation with customers
While the changes implemented will have no impact on the customers and employees of IPAS SEB Investment Management and AS SEB atklātais pensiju fonds, joining forces at the Baltic level provides an opportunity to offer customers an even broader and more competitive range of services. Under the new governance model, the sole shareholder will be SEB Life and Pension Baltic SE, replacing the current shareholder AS SEB banka. Approval for the shareholder change has been obtained from the Financial and Capital Markets Commission (FCMC) and is expected to become effective on 1 January 2022.
In 2022, the approval process will continue with SEB Investment Management shareholders switching from banks in Lithuania and Estonia to SEB Life and Pension Baltic SE.
Establishing a single centre of excellence in the Baltics and strengthening internal governance
"We are already sharing our experience at the Baltic level between SEB companies in Latvia, Estonia, and Lithuania, so we can identify similarities in customer needs in all three Baltic countries. The alignment of activities will make it possible to combine and apply the experience and knowledge of the different countries to create a strong centre of excellence for investments and pensions in the Baltic States. This will help strengthen SEB's offering and provide an even broader range of solutions and digital services to customers in all Baltic countries. At the same time, the merger will streamline operational and legal processes, speed up decision-making and strengthen internal management,"

says Arnolds Čulkstēns, CEO of SEB Life and Pension Baltic SE.
Customers will be offered a broader range of savings solutions
"Pension savings are the cornerstone of the social and economic sustainability of every country, as well as the foundation of every household's long-term budget, therefore, promoting a culture of investment and savings in society has always been one of SEB's priorities. If we look at the trends over the past few years, we can clearly see how fast the population's savings are growing, which shows that people have become more cautious. However, much of this money is held in current accounts, where its value can be erased time by inflation. To make full use of their capital, pension savings and other long-term savings options are one of the ways people can strategically invest their discretionary funds to grow them. Adapting the operating model of SEB Investment Management and SEB Pension Fund to the SEB Group corporate structure and joining forces at the Baltic level will enable these companies to pay more attention to working with customers and offer them a broader and more competitive range of long-term savings solutions,"

points out Ieva Tetere, Chairwoman of the Management Board of SEB banka.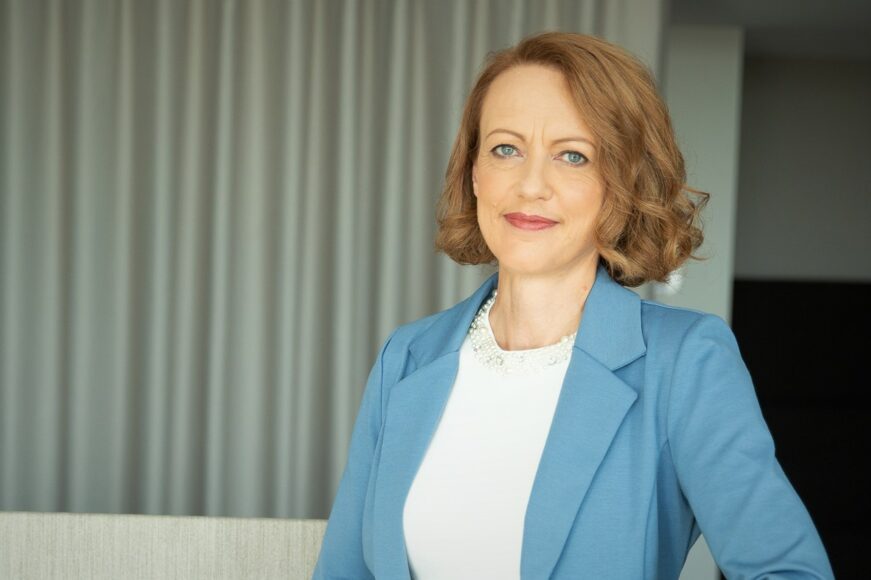 Currently, SEB banka in Latvia holds 100% of shares in IPAS SEB Investment Management and AS SEB atklātais pensiju fonds. Following the change of shareholders, 100% of the shares Investment Management and pension fund will be held by SEB Life and Pension Baltic SE.
SEB Life and Pension Baltic SE is a European company based in Latvia and operating in Estonia and Lithuania. SEB Life and Pension Holding AB, which is part of the SEB Group, owns 100% of the company's shares. The main activities of SEB Life and Pension Baltic SE are long-term savings and life insurance, including personal and group risk insurance.
Further information:
Kristīne Šonmane, Corporate Communication Department, Organisational Communication manager
ph. +37126102288, kristine.sonmane@seb.lv
More about SEB Group in Latvia:
Twitter/SEB_Latvia, Facebook/SEB.Latvia, YouTube/SEBlatvia, LinkedIn/Seb-banka-latvia
www.seb.lv
SEB Group is the leading financial services provider in Northern Europe. As a bank for close and long-term relationships, SEB offers financial advice and a wide range of financial services in Sweden and the Baltic countries. In Denmark, Finland, Norway, and Germany, SEB focuses on corporate banking and investment banking for corporate and institutional clients. SEB Group's international activities are confirmed by representation in 20 countries around the world. At 30 September 2021, SEB Group's total assets amounted to SEK 3,585 billion, and assets under management amounted to SEK 2,422 billion. SEB Group has 15,500 employees. More about SEB Group: www.sebgroup.com